Vitamins for Healthy Teeth: A Guide to Optimal Oral Hygiene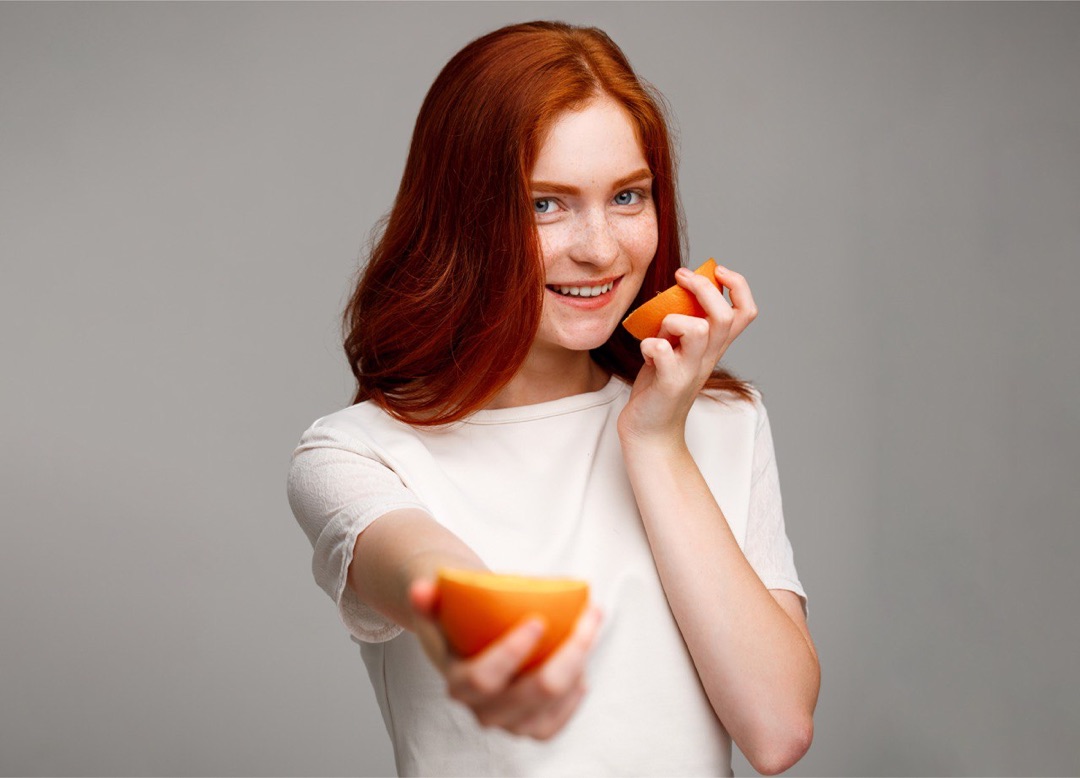 Maintaining healthy teeth is crucial for a radiant smile and overall well-being. While regular brushing and flossing play a significant role in oral hygiene, incorporating essential vitamins into your diet can further bolster the health of your teeth. In this article, we'll explore the key vitamins that contribute to healthy teeth and discuss how you can integrate them into your daily routine.

Vitamin D: The Sunshine Vitamin
Often referred to as the "sunshine vitamin," Vitamin D is vital for oral health. It facilitates the absorption of calcium and phosphorus, which are essential minerals for strong teeth and bones. A deficiency in Vitamin D can lead to dental problems such as tooth decay and gum disease.
To boost your Vitamin D intake, spend time outdoors in the sun, and include Vitamin D-rich foods in your diet. Fatty fish like salmon, mackerel, and tuna, as well as fortified dairy products and egg yolks, are excellent sources. Additionally, consider consulting with the experts at MaryClinic in Yerevan for personalized recommendations tailored to your specific needs.

Vitamin C: Collagen Production and Gum Health
Vitamin C is a potent antioxidant that aids in the production of collagen, a protein crucial for maintaining the integrity of gums and connective tissues. A deficiency in this vitamin can lead to weakened gums and an increased susceptibility to gum diseases.
Ensure you incorporate plenty of fruits and vegetables like oranges, strawberries, kiwi, and bell peppers into your diet to boost your Vitamin C levels. These foods not only support gum health but also contribute to an overall vibrant smile.

Vitamin A: Enamel Strength and Tissue Repair
Vitamin A plays a vital role in maintaining the health of oral tissues and the strength of tooth enamel. It helps in the production of saliva, which is essential for preventing dry mouth, a condition that can contribute to tooth decay and gum disease.
To increase your Vitamin A intake, include foods like sweet potatoes, carrots, leafy greens, and liver in your diet. These nutrient-dense options can significantly enhance the health and vitality of your teeth.

Calcium: The Building Block of Strong Teeth
Calcium is a cornerstone mineral for healthy teeth. It forms the structural basis of teeth and bones, contributing to their strength and durability. Without sufficient calcium, teeth can become weak and prone to decay.
Dairy products such as milk, cheese, and yogurt are excellent sources of calcium. For those who are lactose intolerant or follow a plant-based diet, fortified non-dairy alternatives like almond or soy milk can provide an adequate supply of this essential mineral.

Vitamin K: Blood Clotting and Bone Health
Vitamin K is crucial for blood clotting and supports overall bone health, which indirectly contributes to the well-being of your teeth. It aids in the mineralization of bones and teeth, ensuring they remain strong and resilient.
Leafy green vegetables like kale, spinach, and broccoli are rich sources of Vitamin K. By incorporating these foods into your meals, you'll be taking a significant step toward maintaining strong and healthy teeth.
Incorporating these essential vitamins into your diet can significantly contribute to optimal oral hygiene and the longevity of your teeth. Remember to also schedule regular check-ups and cleanings with trusted professionals like those at MaryClinic in Yerevan. By combining good oral habits with a nutrient-rich diet, you'll be well on your way to a radiant smile and a lifetime of healthy teeth.
Other articles